/

Type

Physical Event,
Incentive Travel
THE CHALLENGE
Celonis US, a data processing company founded in Germany with offices all over the world, challenged us to create a physical event, "The President", dedicated to their 126 outstanding US employees who received an incentive travel experience.
Celonis intended to offer an unforgettable experience to good performers and respective spouses, rewarding them for their efforts and distinguishable work at Celonis. We also created a networking moment and generated engaging moments to motivate the group for future projects.
Why Lisbon?
Lisbon is a city known for its sunny days and its friendly people. It offers an incredible variety of activities, hotels, and restaurants choices. The city has been reinventing itself, maintaining the historical charm but mixing with an interesting eye for innovation, which made it the perfect spot for this event.
Program challenge
The group had already planned to be hosted at Penha Longa Resort. Our team received a briefing to propose off-site dinner venues, alternative excursions and offering a whole range of creative activities for dinners entertainment.
THE SOLUTION
Activities and Venues
1st Day
Welcome Reception at Arola
2nd Day
Quinta de Sant' Ana – 1 day activity
3rd Day
Executive dine around, the group was distributed in a set of restaurants:
/ Executive dinner at Palácio do Chiado
/ Executive dinner at Praia no Parque
/ Executive dinner at Monte Mar Cascais
/ Executive dinner at Porto de Santa Maria
4th Day

/ Trip to Sintra & Cascais, meet the sights and some main touristic spots
/ Nightshift at Patio da Gale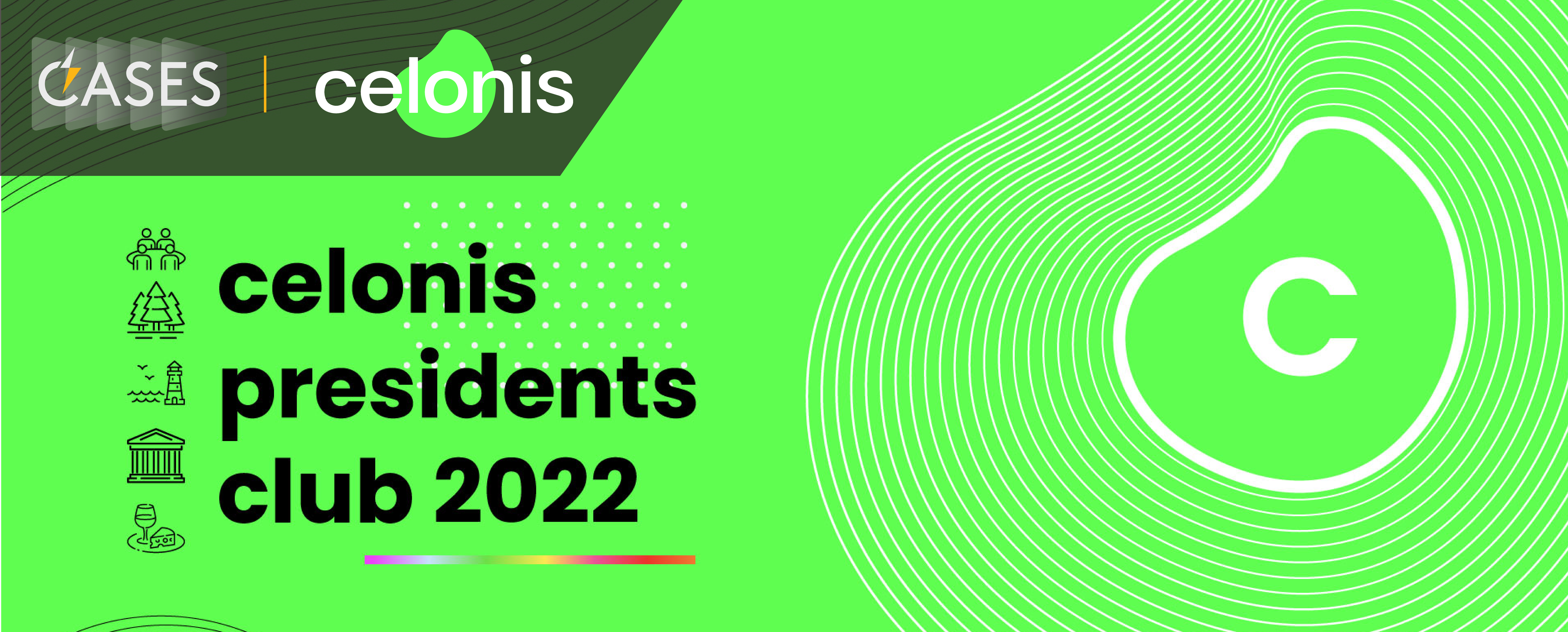 THE RESULT
Throughout this physical event, we were able to surprise and thrill the Celonis collaborators and their spouses, offering them a wide variety of activities for the five days they stayed in Lisbon:
/ Olive oil and wine tasting
/ Mafra bread workshop
/ Falconry show
/ Cultural and art experience at a 17th century Chapel
/ Biking in Cascais-Guincho
/ Surf lesson
Client feedback
"Thanks again for your work on PC 2022 (…) the team did an outstanding job and we appreciated all the support, what a great success!"

Richard Toscano

BCG